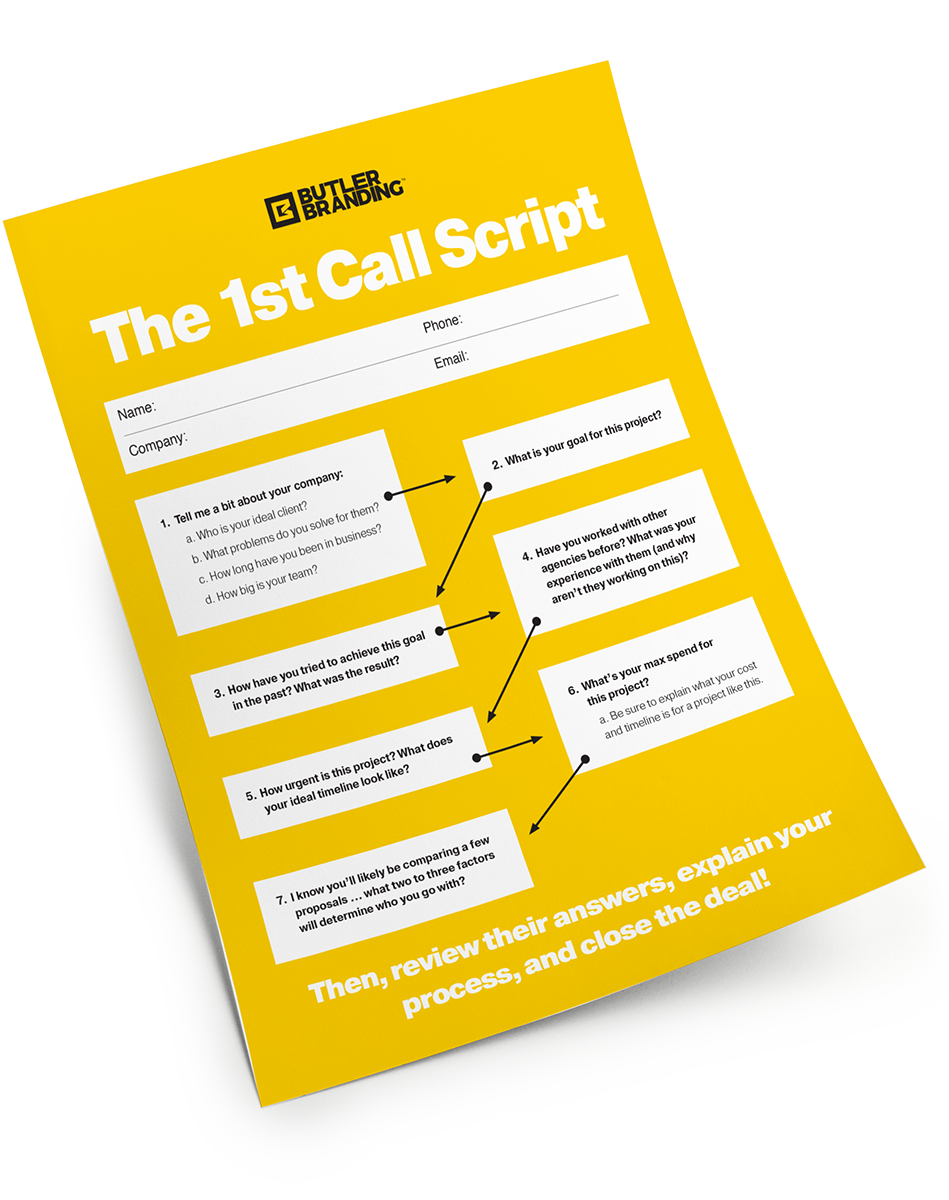 The Worry-Free First Call Script
If you've found this page, you likely aren't the most experienced salesperson. You're an up-and-coming agency owner, trying your best to convey your value to clients.
Sometimes, you succeed. Other times, you get nervous, stumble over your words, and don't make the sale.
We've been there. We used to be just as nervous on our first calls then as you are now. But we don't sweat first calls anymore – because we developed a framework that guides us through those conversations.
We call this seven-question framework our First Call Script, and we want to give it to you for free. Submit your info using the form to the right, and get ready to sell your next potential client.
Download our Worry-Free First Call Script and learn how to listen to clients, interpret their needs, and make sales.